Sending The Warehouse into the community.
Providing support and opportunities for youth.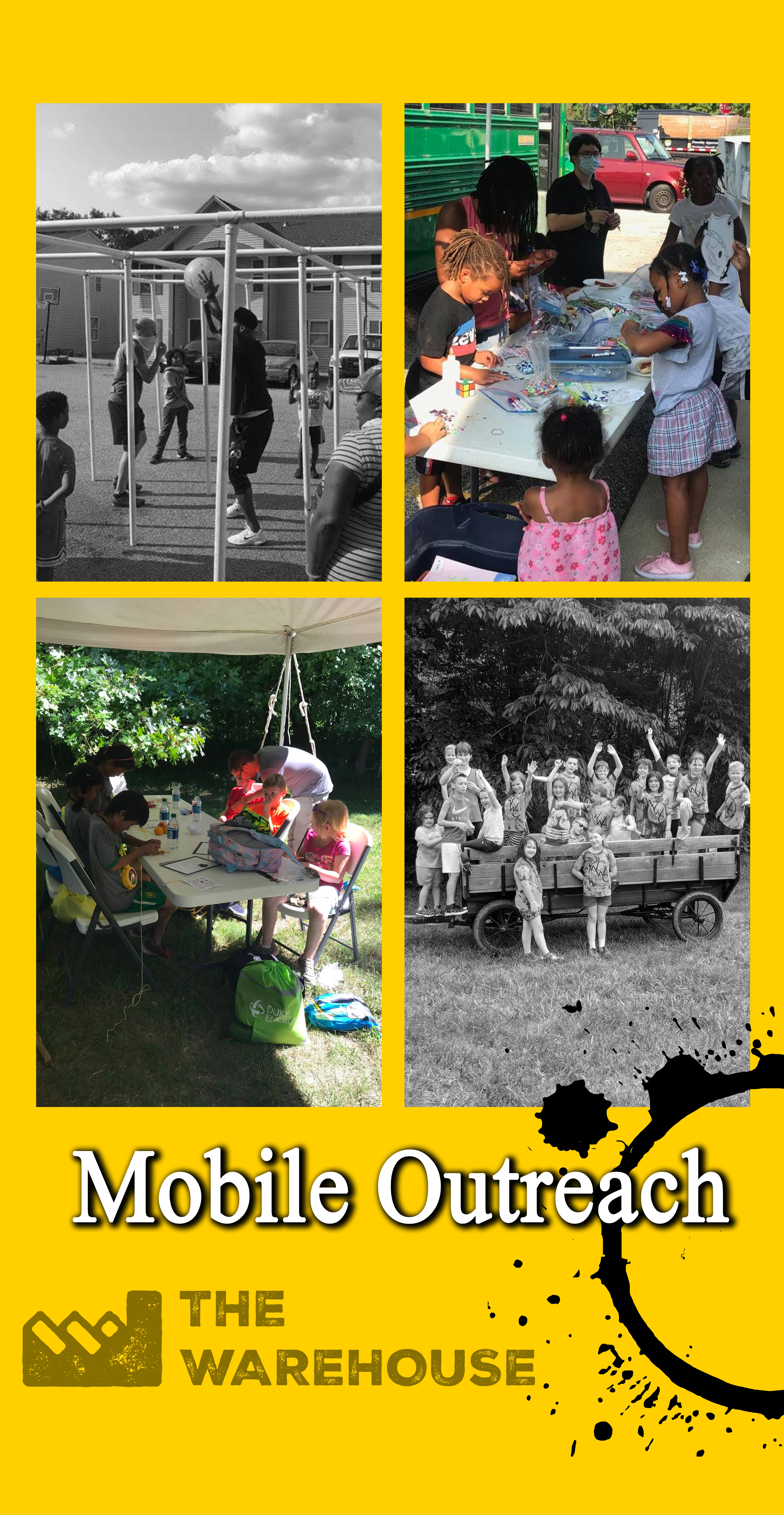 When our doors are closed -- or the weather is too nice to be stuck inside -- the staff of The Warehouse go into the community to connect with youth and facilitate opportunities for play and creativity. Mobile Warehouse started in 2020 as a response to a pandemic, but has become a cornerstone for how we build relationships with those in the Bloomington area.
In addition, we host an annual Warehouse Wilderness Camp that takes kids out to the Monroe Lake area to experience nature. Activities include horseback riding, fishing, hiking, crafts, and yard games.
All
mobile outreach
opportunities are provided at no cost to the participants. Consider
donating today
to help continue making what we do possible.