Everyone needs a place where they can cut loose from the everyday demands of life. A place to share their story, experience genuine community, and know that they are truly welcome. At The Warehouse, we are building a place just like that, a place of belonging. We primarily utilize recreation & sports to engage the youth of Bloomington, Indiana in a positive way, but there is something here for everyone at any age, almost every day!
What is happening now?
Recognizing that everybody has a story to share and that every good story needs hope, our experienced team of volunteers and staff are available to hang out, listen and offer guidence to anyone who needs it.
Since 2014, our Open Hours program has been free and open to all. Durning Open Hours, recreational activities and art programs are available for people to engage in at no cost.
We are seeing lives impacted and changed everyday! 
Check out how you can help create opportunities for hope, faith and love at The Warehouse.
Come be a part of Our Story.
VOLUNTEER AT THE WAREHOUSE
We have opportunities for anyone at any skill level, from administrative work and fund raising, events and ministry, to construction, maintenance and just general clean up.
If this is your first time volunteering with us, please contact out Volunteer Coordinator, Spencer Armstrong at [email protected] or call us at 812-333-3951.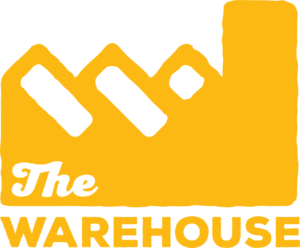 1525 S. Rogers St.
Bloomington, IN 47403
Phone: 812.333.3951