Graffiti
The North & South exterior walls of The Warehouse are designed for local graffiti artists. All groups and individuals must have prior permission from the Art Director.
We ask that all content created stays family-friendly.
Groups
A group is more than 7 people.
Regular art classes are first come first serve opportunity.
To insure space for everyone, groups should coordinate with Abby to reserve a slot of time for their activity.
A $25 deposit reserves your group's slot for up to 12 participants.
Wish List
The art department has put together a "wish-list" for both desired & necessary art supplies. You can shop our Amazon wishlist and have items sent directly to us. Be sure to include a note so we know who to thank!
Any little bit helps.
Sign-Ups
Sign-up in-person only at the Art & Activity board at the front of the Warehouse building.
Ceramics
Sign-Up only available in-person at The Warehouse activity board.
When can I use the pottery wheel?
Most students will need 4 to 8 lessons of handbuilding to develop mastery of the needed skills for the pottery wheel. Handbuilding classes are available for $1 per 1 hour. Pottery on the wheel lessons are $10 per 1 hour.
Each student is different! This is true regardless of age or siblings. Teacher must approve student before they can get on the pottery wheel.
Wheel lessons are scheduled with the teacher on an individual basis.
Art Director:
Abby Kirchner, [email protected]
Check out the tutorials & activities on our Facebook page!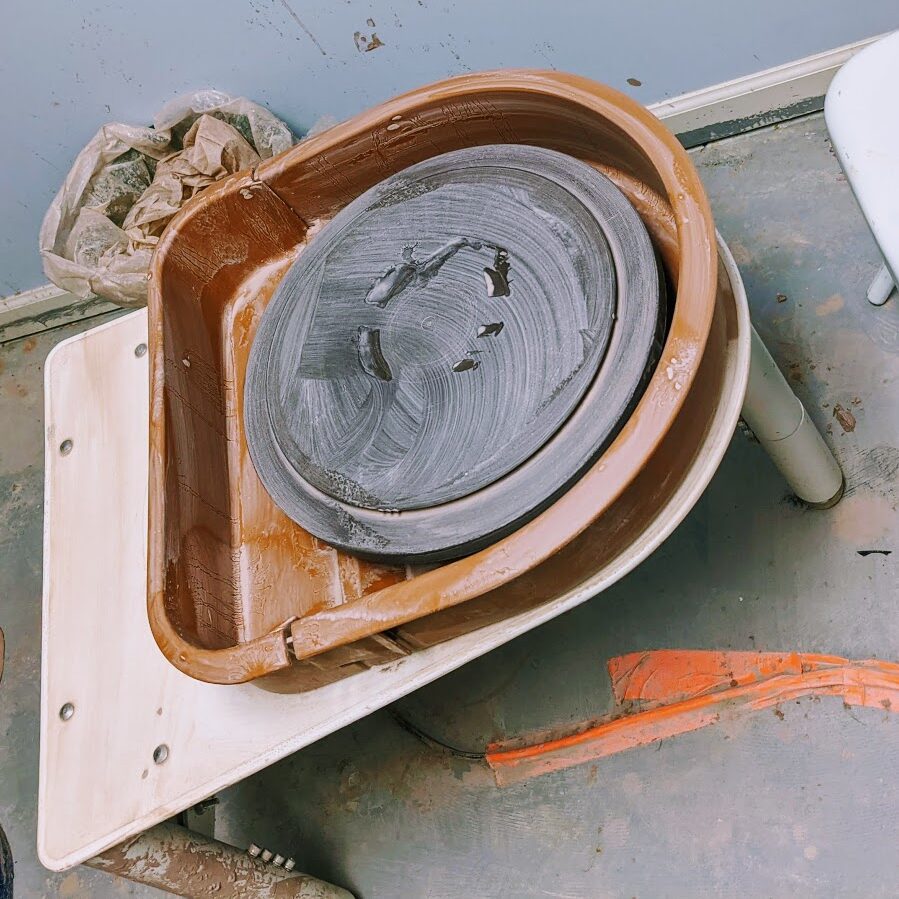 Pottery wheel is picked up by you from The Warehouse.
25 lbs. of clay
Tools
Small plastic sheet
Pottery Wheel
Bucket / Carrying Tote
Learners Book
Work is fired and ready for pick up in approximately 4 to 8 weeks after rental is returned.
Contact our Art Director below to get started!​
1 Week  $75
2 Week  $125
3 Weeks  $165
Contact our Art Department